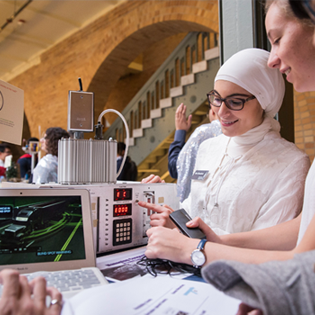 Work on an interdisciplinary team of students to engineer solutions using cutting-edge technology and methods to address crucial industry, market, and societal needs.
You have the engineering knowledge – now make sure you have the leadership and job-seeking skills to put it all to use.
Various members of the Fung Institute community from students, staff, and faculty have taken initiative to support COVID-19 response.