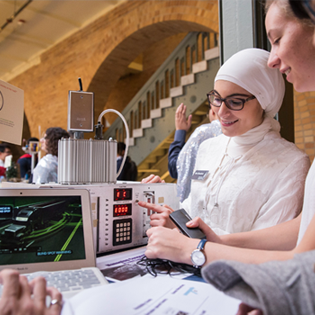 Working on a team of 3 to 5 students, you will engineer solutions using cutting edge technology and methods to address crucial industry, market or societal needs.
You have the engineering and leadership knowledge – now make sure you have the job seeking skills to put it all to use.
Starting a business requires your full-time attention. So does grad school. Michael tells us how he was both an MEng student and founder of a cryptocurrency brokerage platform.