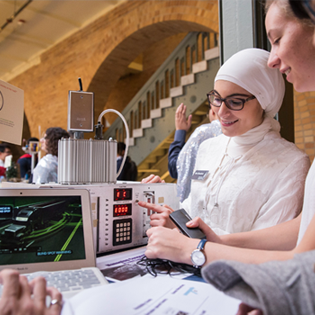 Working on a team of 3 to 5 students, you will engineer solutions using cutting edge technology and methods to address crucial industry, market or societal needs.
You have the engineering and leadership knowledge, now make sure you have the job seeking skills to put it all to use.
Han is the founder and CEO of Lucid VR, a virtual reality startup that is about to launch the world's first 180* 3D camera that captures the world as one sees and hears it.