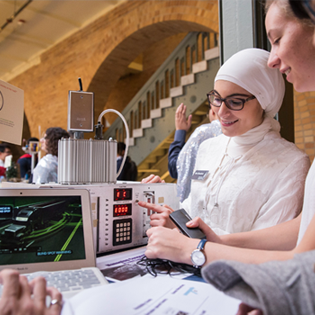 Working on a team of 3 to 5 students, you will engineer solutions using cutting edge technology and methods to address crucial industry, market or societal needs.
You have the engineering and leadership knowledge – now make sure you have the job seeking skills to put it all to use.
Nelly Alandou, MEng '18 (CEE) talks about her recent art exhibit "Action Reaction," and how painting has become a powerful outlet to accompany her scientific training.