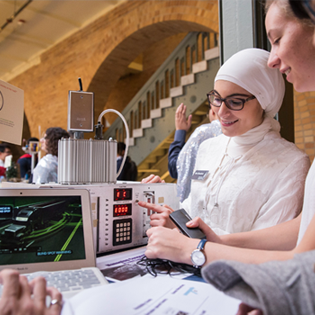 Working on a team of 3 to 5 students, you will engineer solutions using cutting edge technology and methods to address crucial industry, market or societal needs.
You have the engineering and leadership knowledge, now make sure you have the job seeking skills to put it all to use.
From nonprofit volunteering and high-growth startups, Sunil Shah, EECS '14, has found it beneficial to scale his knowledge from these roles and apply it as Engineering Manager with Yelp.