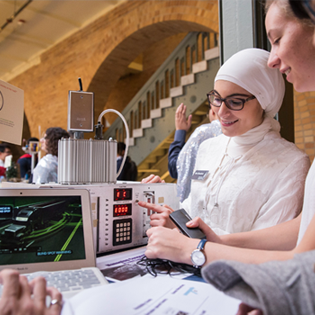 Working on a team of 3 to 5 students, you will engineer solutions using cutting edge technology and methods to address crucial industry, market or societal needs.
You have the engineering and leadership knowledge – now make sure you have the job seeking skills to put it all to use.
"There isn't a normal day-to-day in the startup life." Kevin Feng, MEng '18 (IEOR) talks about the perks and rewards of working at a small company.