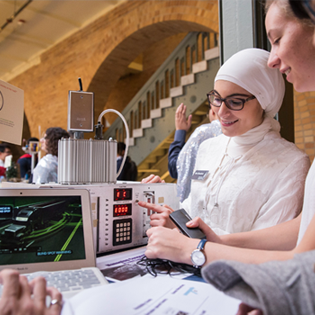 Working on a team of 3 to 5 students, you will engineer solutions using cutting edge technology and methods to address crucial industry, market or societal needs.
You have the engineering and leadership knowledge – now make sure you have the job seeking skills to put it all to use.
Youhee Choi, MEng '18 (IEOR) on her pivot into tech, advice for aspiring project managers, and tips to beat stress.