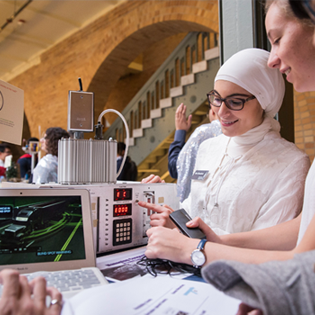 Work on an interdisciplinary team of students to engineer solutions using cutting-edge technology and methods to address crucial industry, market, and societal needs.
You have the engineering knowledge – now make sure you have the leadership and job-seeking skills to put it all to use.
Shreyas Bhayana, MEng '19 (ME), is a Senior Process Engineer at MycoWorks where he helps to manufacture the novel Fine Mycelium, an alternative to fine leather.