Fung Institute Monthly News
View the latest newsletter
Fung Fellowship
Health + Conservation + Technology
Innovation
Helping NASA with the next generation of robots
Berkeley Ecosystem
World-class engineering education in the heart of the San Francisco Bay Area
Collaboration
Success through teamwork and leadership
Social Impact
Developing technology to prolong heart health in cardiac patients
2020 Alumni Magazine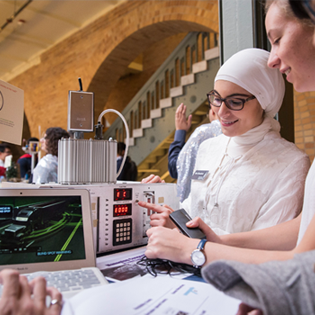 Work on an interdisciplinary team of students to engineer solutions using cutting-edge technology and methods to address crucial industry, market, and societal needs.
You have the engineering knowledge – now make sure you have the leadership and job-seeking skills to put it all to use.
Gina Myers, MEng '20 (BioE), on her passion for food and sustainability and cofounding a startup, SuperPetFoods, with two other women MBA students.