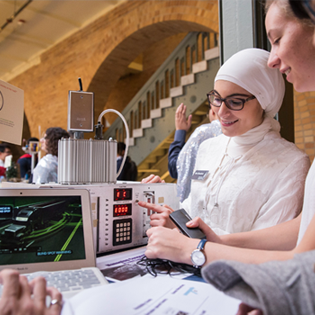 Working with startups, corporations, and public sectors on an interdisciplinary team of students, you will engineer solutions using cutting-edge technology and methods to address crucial industry, market, and societal needs.
You have the engineering knowledge – now make sure you have the leadership and job-seeking skills to put it all to use.
Juhi Nandwani, MEng '20 (NE), shares about her parents' journey from India to Belize, how she decided to pursue radiation oncology, and her goals for the future.